Leading the Way Toward the Events Industry Recovery
If there is one thing we've all learned during the highs and the lows of this past year, it's that our industry is strongest when we work together. Our team, together with our partner Discover Halifax, approached the MacEachen Institute for Public Policy and Governance to develop a planning exercise with industry partners. Our goal? To work together to identify opportunities that would support the long-term success of the events industry in Nova Scotia. It was through these important conversations that the Events Industry Recovery Taskforce was formed. The taskforce, chaired by Events East and Discover Halifax, was responsible for developing a framework that focused on what could be done in the short term to ensure growth and success in the future.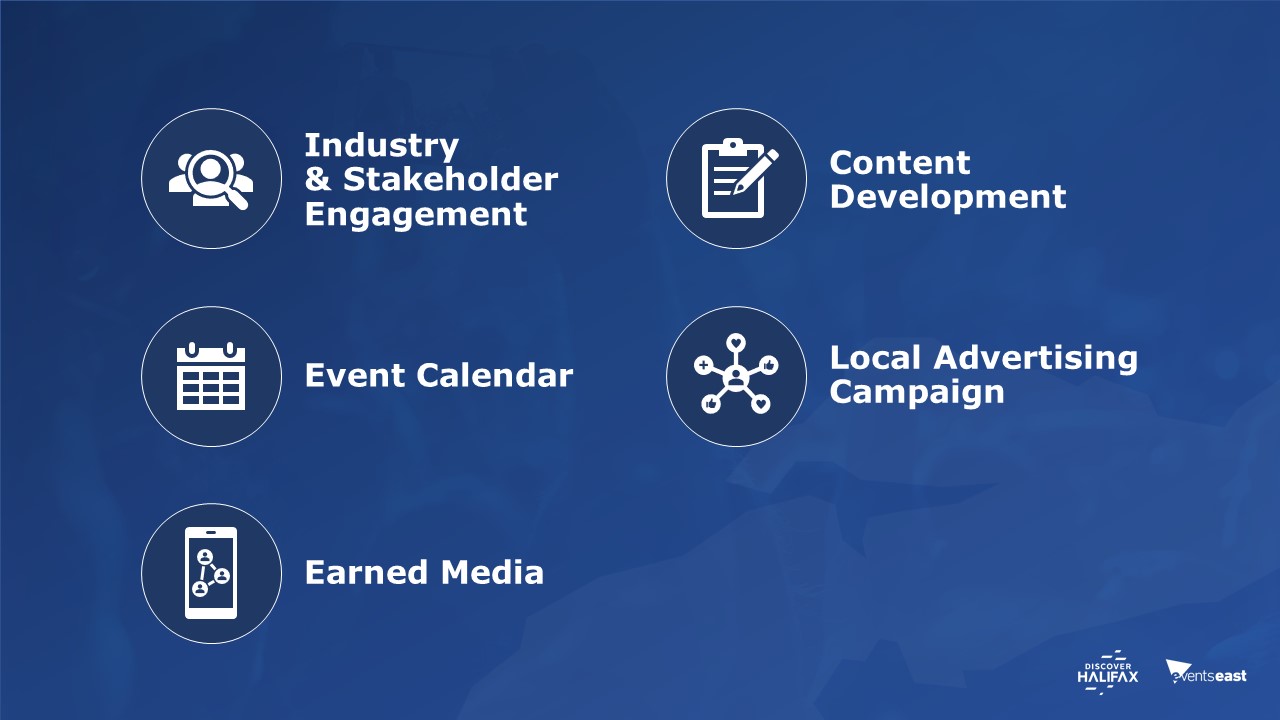 The members of the taskforce were from a diverse group of industry partners including the Nova Scotia Department of Communities, Culture and Heritage, HRM, Tourism Industry Association of Nova Scotia, Halifax International Airport Authority, the Hotel Association of Nova Scotia, Develop Nova Scotia, Canadian Sport Tourism, S|E|A, Downtown Halifax Business Commission, and Music Nova Scotia.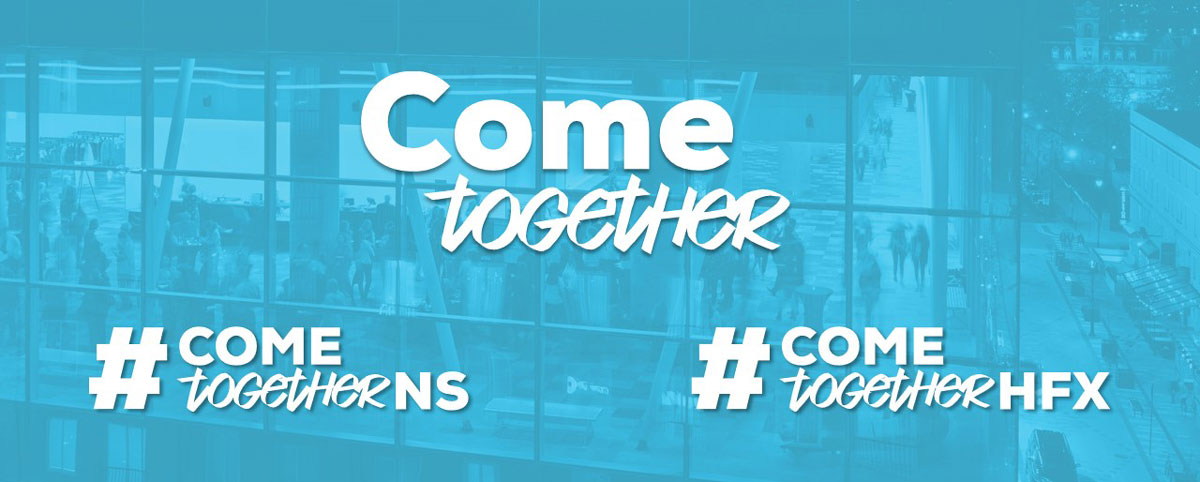 Together, we developed a phased and unified approach, showcasing and reinforcing the value of our industry, and supporting event organizers as they work to plan and host events within the new guidelines.
"The events industry plays a vital role in driving economic and community vibrancy in our province and it was deeply impacted by the pandemic. We're proud to work with such great partners to help ensure our local industry recovers quickly and we can continue doing what we do best, welcoming visitors to Nova Scotia and hosting their events."

-Carrie Cussons, president & CEO, Halifax Convention Centre
We also wanted to remind our community about the power of live, in-person events through storytelling, social media, and a series of campaigns aimed at rebuilding confidence among event attendees to let them know that it's safe (and fun!) to experience events face-to-face.
Instilling Confidence and Rebooking Events
Our team at the convention centre worked closely with our clients whose events in 2020 were impacted by the pandemic. By keeping them up-to-date on our Centre's activities and instilling confidence that in-person events are coming back, the majority of our national and international events were rebooked into 2022 and beyond. This was a huge accomplishment for our team and proves that Halifax continues to be a desirable destination for major conferences and events.
"The Michaëlle Jean Foundation chose Halifax as the site for the 3rd National Black Canadians Summit, originally planned for March 2020, to spotlight and honour the culture and contributions of African Nova Scotians," said Tara Lapointe, Executive Director for the Michaëlle Jean Foundation. "The Centre has been a fantastic partner, working with us throughout the pandemic as we have had to shift plans. We look forward to bringing the national Black community together in Halifax at the Summit in March 2022!"
We did it! AIPC Certification
This year, our Halifax Convention Centre achieved the highest certification awarded by AIPC (International Association of Congress Centres), Quality Standards Certification: Gold!   
The AIPC Quality Standards Program was developed as an industry-specific certification to confirm and document accomplishments in critical areas of convention centre performance and it's the only certification of its kind in the industry.   
The program standards identify and audit convention centres in key areas: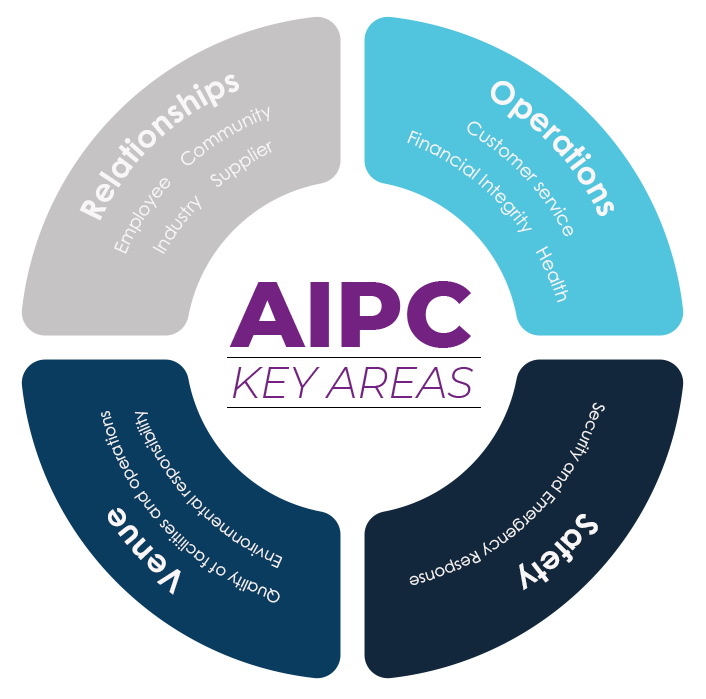 We now join the ranks of a prestigious group of convention centres worldwide that have successfully achieved this certification level including Vancouver, Ottawa, Montreal, Quebec City, London (UK) and more!
Reaching this milestone is a huge accomplishment and something the team is very proud of!
"Achieving AIPC Gold Certification has been a goal for the Halifax Convention Centre before we even opened our doors. During such a challenging time for our industry, reaching this milestone is hugely gratifying and something we're incredibly proud of. We've always felt our Centre and our team were among the best in the business and now that has been further reinforced with this international certification."

- Carrie Cussons, president & CEO, Halifax Convention Centre